Reliability evaluation of IoT/5G devices
5G is set to change our world enabling faster, more stable, and more secure connectivity that's advancing everything, affecting all industries and everyone's daily life. IoT/5G involves hugely increased amounts of data, incredible speeds, expanded bandwidths, low latency, and increased power efficiency to allow such applications as remote operation, multi-communication, and ADAS (Advanced driver-assistance systems) for vehicles.
5G Challenges
Increased self-heat generation due to the use of higher voltages and high-capacity data transfer in communication base stations.
Increase in capacity to transfer tera or even peta level of data throughout the net requires high energy.
Data processing in high-speed communication age means increase in self-heat generation from devices.
With improved noise immunity, devices are now used in wider range of environments.
Issues & Solutions
5G base stations require higher voltage and therefore devices involved generate more heat. From a safety standpoint, it is critical to have stable and reliable operations under such conditions, which means more evaluation tests are required:
Power cycle test (power device)
Reverse bias test (power device)
High-voltage insulation evaluation
Capacitor temperature characteristic evaluation test
Electromigration/inductor evaluation test
Capacitor leakage current evaluation test
Conductor resistance evaluation test (joint reliability test)
Issue 1: Need for better insulation and anti-discharge measures under high-voltage environments.
Insulation evaluation under high voltage
Issue 2: Evaluation of deterioration caused by thermal stress from increased self-heat generation.
Joint reliability in thermal cycle test.
Issue 3: Improved noise immunity due to higher switching frequencies.
Temperature characteristic evaluation and reliability under high temperature
The self-heat generation cycle that occurs when a power device is turned ON or OFF can cause disconnection of wiring and damage to heat dissipation circuits. Power cycle tests are conducted to improve the reliability of products.
When the voltage of a power device is shut off, the inductors in the circuit generate surge voltage, which may damage the device. A reverse bias test is conducted to improve the reliability of the product.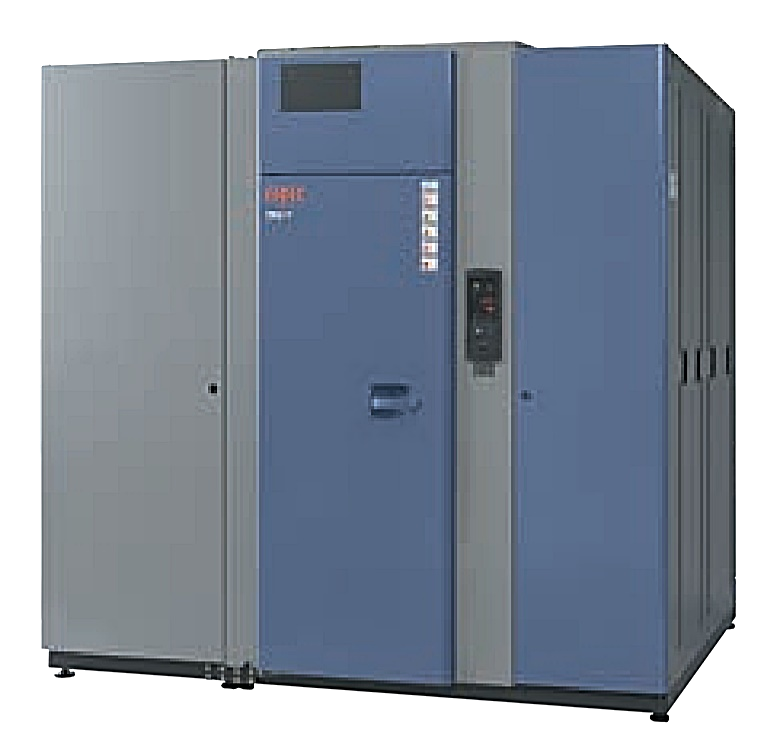 High-voltage 
Insulation Evaluation (AMI)
Since in-vehicle devices and 5G base stations use high voltage, insulation deterioration caused by changes in the ambient environments will greatly affect the reliability of products. Insulation reliability evaluation is critically important.
Capacitor Leakage Current
Evaluation Test (AMI-C)
Capacitors and other electronic components are mounted in control circuits for IoT, 5G and in-vehicle devices. Capacitors are used in communication circuits and control boards. Reliability evaluation under high temperature is especially important for in-vehicle applications.
Capacitor Temperature
Evaluation Test (AMQ)
IoT, 5G and automotive electronics carry many electronic components such as capacitors and resistors. The performance of these devices is temperature-dependent, which makes temperature reliability test a must.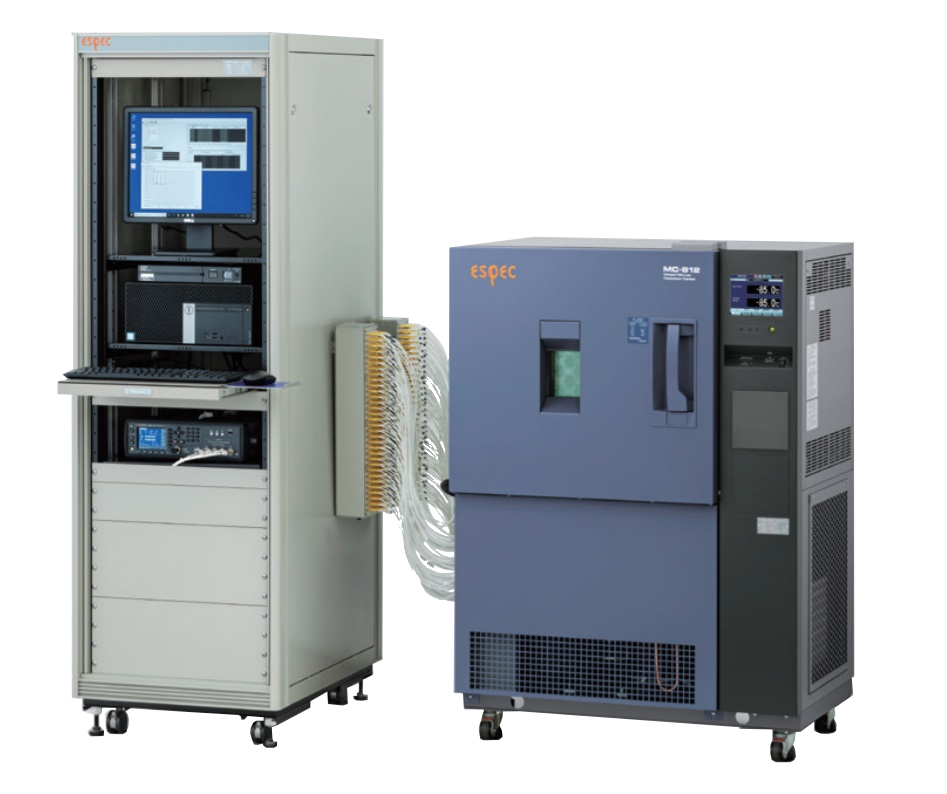 Electromigration/Inductor 
Evaluation (AEM)
Multi-layer chip inductors used for IoT, 5G and in-vehicle applications are subject to damage due to disconnection caused by electric currents and heat generated over long-term use. Supplying a constant current to the conductor coil at a high temperature allows service life evaluation.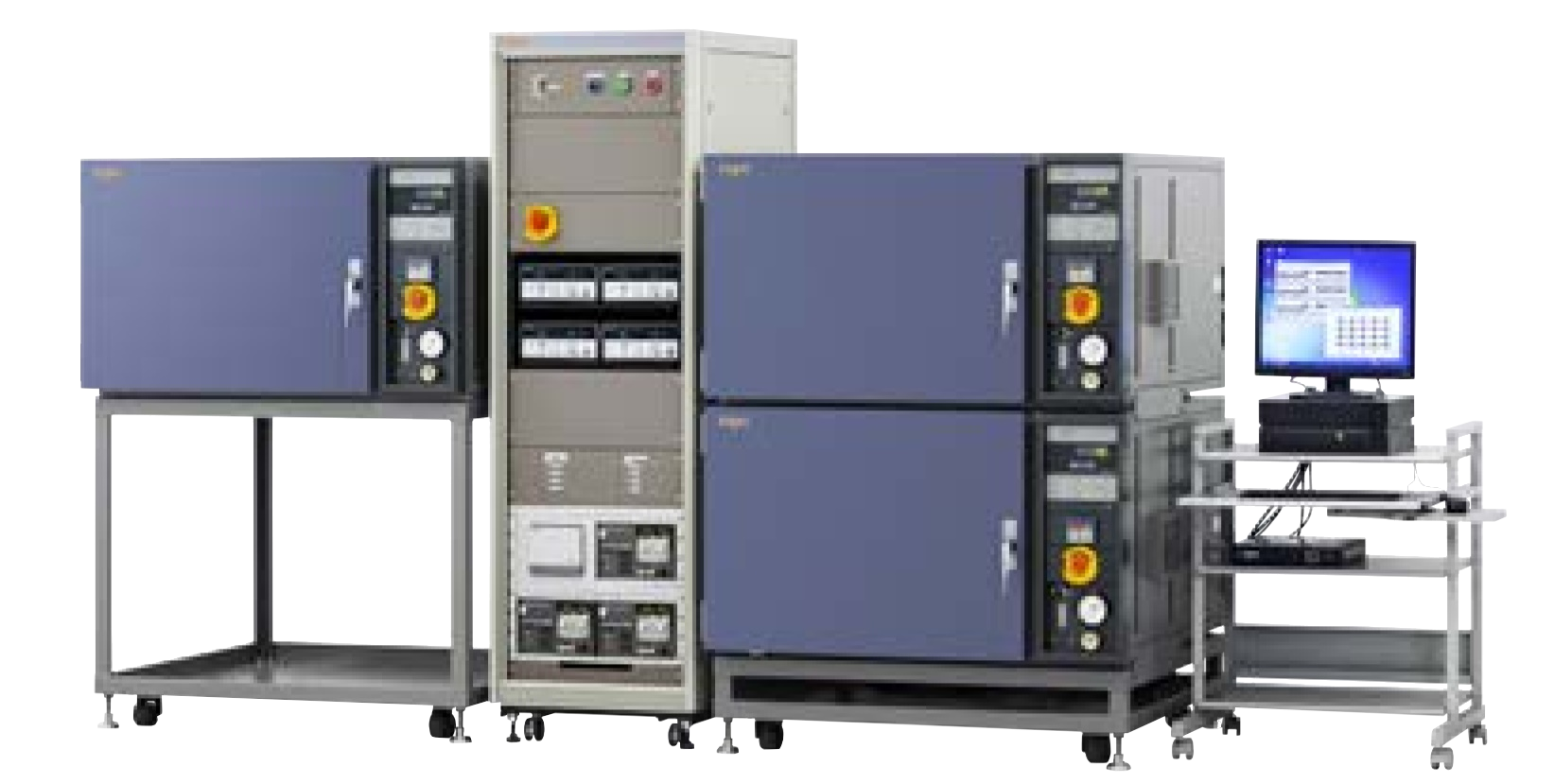 Conductor Resistance 
Evaluation Test (AMR)
The Conductor Resistance Evaluation Test (or Joint Reliability Test) improves reliability of products by measuring the disconnection caused by the deformation in substrates due to changes in the ambient environment or by the strain between self-heat generation and the ambient environment.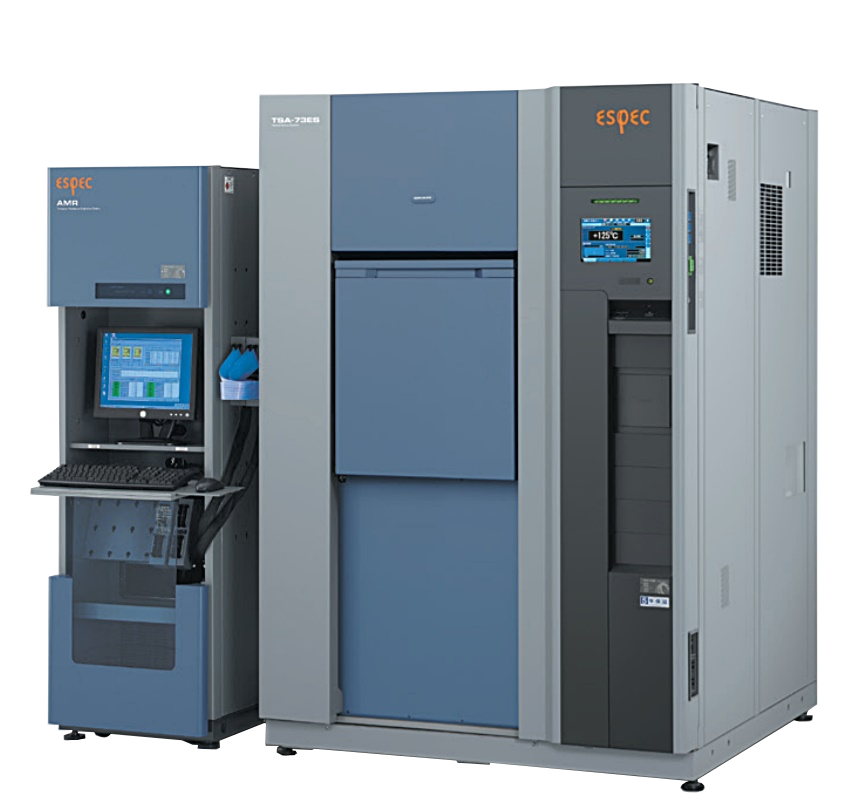 The spread of IoT & 5G means a significant increase in the amount of data communications. The industry is facing a challenge with reliability & enhancing energy efficiency with no compromise in connectivity & speed. We're to help you solve your problem.
Video Testing for innovative storage solutions
Support when you need it
from expert people
Our after sales service and ability to support existing installations, from planned maintenance schedules and emergency repairs to full on-site refurbishment mean our customers equipment retains optimal performance and up time.