Pharmacy Refrigeration
Labcold
Pharmacy and Vaccine Refrigeration
Labcold Pharmacy and Vaccine refrigerators have been designed from the ground up for the safe and secure storage of temperature sensitive pharmaceuticals as advised by Public Health England in Protocol for Ordering, Storing and Handling Vaccines.
Labcold IntelliCold refrigerators are suitable for doctors and vets surgeries, wards, pharmacy shops and schools, in fact anywhere where controlled temperature storage of medicines is important. They come in a range of sizes from wall mounted/bench top pharmacy fridges to free standing units and all have the choice of solid or glass doors.
The Labcold Advanced Pharmacy Fridge range has been developed for hospital pharmacies and features stainless steel interiors.
IntelliCold®

Pharmacy Refrigerators
A wide range of models including benchtop, wall mounted, under counter and tall freestanding models.
Capacities from 36L to 543L
Temperature range: +2ºC to +8ºC
Advanced

Pharmacy Fridges
Made entirely from steel, with stainless steel interiors for durability & hygiene. Ideal for storage of temperature sensitive vaccines & pharmaceuticals.
Capacities from 150L to 1350L
Temperature Range+2 to +8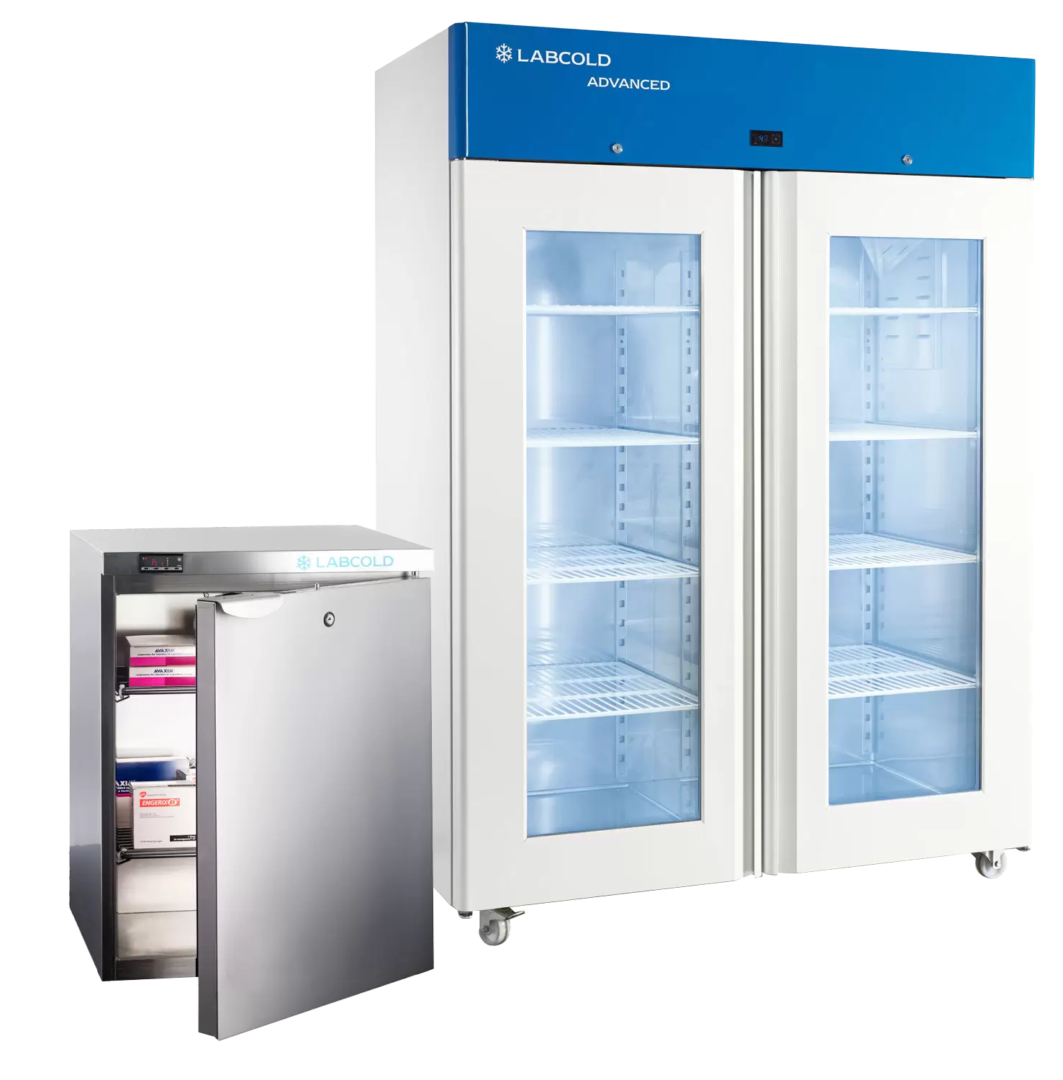 The Labcold portable vaccine carrier is designed to solve the problem of cold chain compliance on the move. Powered by either mains or vehicular 12V power sources.
Video
Espec benchtop Environmental Testing Chambers
Support when you need it
from expert people
Our after sales service and ability to support existing installations, from planned maintenance schedules and emergency repairs to full on-site refurbishment mean our customers equipment retains optimal performance and up time.