Two sizes and three different low temperatures
Are you looking for the smallest chamber possible for your testing? Hate the footprint and noise of other temperature chambers? This is the model for you!
Weighs only 73kg (SU) and efficiently saves footprint with its compact design. Additional option stand (low and high stands with casters) allows easy storage to optimise your testing space.
Ten models, two sizes: 22.5L and 64L
High temperature to 180°C
Low temp to -20, -40, or -60°C
0.8 cu.ft. models are our smallest chambers
Fully programmable
Easy to install and own
The SU models are small enough to be placed underneath or on top of a benchtop.
Smaller models run on standard 115V power, enabling easy installation anywhere.
Extremely quiet operation, as low as 55 dba, suitable for quiet labs or offices.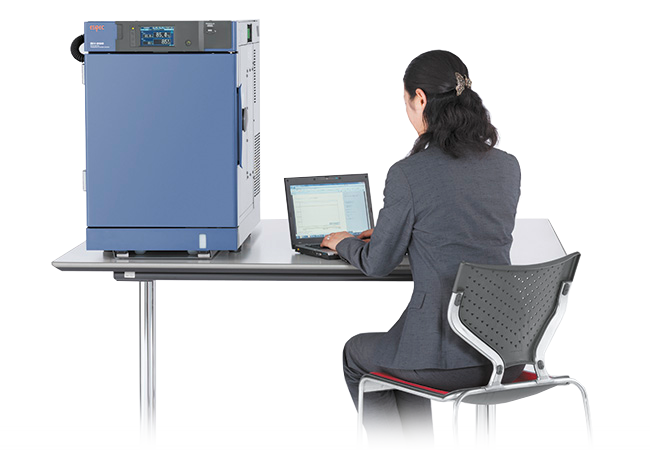 ESPEC'S Exclusive Programmer/Controller:
Simple key input of temperature, and time
Programmable operation with up to nine steps and 99 repeat loops
RS-485 communication port is standard
Chamber design features:
High performance with a space-saving footprint
One 1″ (25mm) diameter cable port on the right and left side
One adjustable stainless steel shelf
Temperature & humidity output terminals
Program operation up to 9 steps
Besides constant setting, the instrumentation allows program operation with 9 steps per pattern, temperature (humidity) heat-up and pull-down gradient settings to meet cycle testing conditions.
Safety features
Overheat protector
Humidifier boil-dry protector
Specimen power supply control terminal
Main power circuit breaker
Easy water supply (for SH model)
Water is supplied from the front side tank (equipped with a level sensor). Auxiliary water tank circuit (option) is also available for extended operation time.
Eco friendly
Compared to our previous model, our exclusive refrigerator control system allows a power consumption reduction of 55%.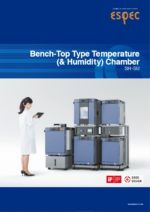 Video
Testing for innovative storage solutions
Support when you need it
from expert people
Our after sales service and ability to support existing installations, from planned maintenance schedules and emergency repairs to full on-site refurbishment mean our customers equipment retains optimal performance and up time.